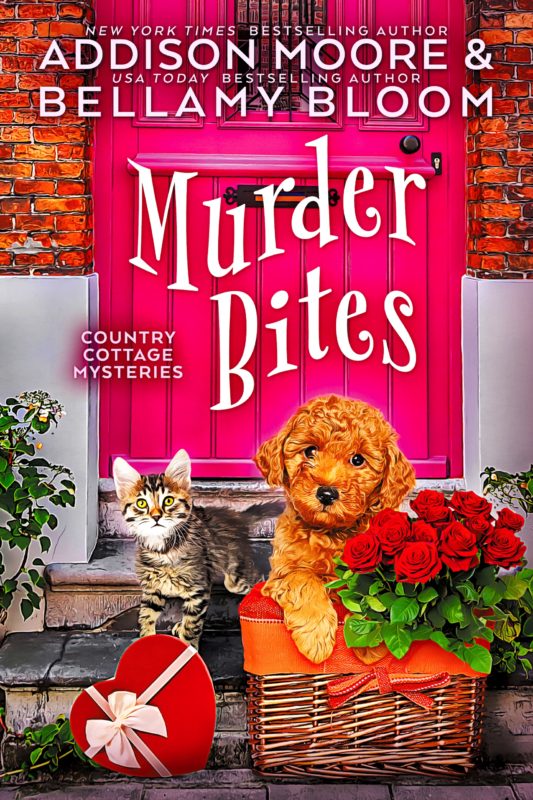 An innkeeper who reads minds. An ornery detective. And a trail of bodies. Cider Cove is the premiere destination for murder.
My name is Bizzy Baker, and I can read minds—not every mind, not every time but most of the time and believe me when I say it's not all it's cracked up to be.
Valentine's Day is coming right up and the Country Cottage Inn is playing host to a bevy of romantic shenanigans. The very first love-inspired event on the agenda is a night for singles to mingle. But that mass blind date with cupid goes horribly awry when one of the hosts ends up dead as a heart-shaped doornail. It certainly doesn't make things better when I'm found holding the murder weapon—because as any good homicide detective knows, that puts me right at the top of the suspect list.
The Country Cottage Inn is known for its hospitality. Leaving can be murder.
Bizzy Baker runs the Country Cottage Inn, has the ability to pry into the darkest recesses of both the human and animal mind, and has just stumbled upon a body. With the help of her kitten, Fish, a mutt named Sherlock Bones and an ornery yet dangerously good looking homicide detective, Bizzy is determined to find the killer.
Order Now!