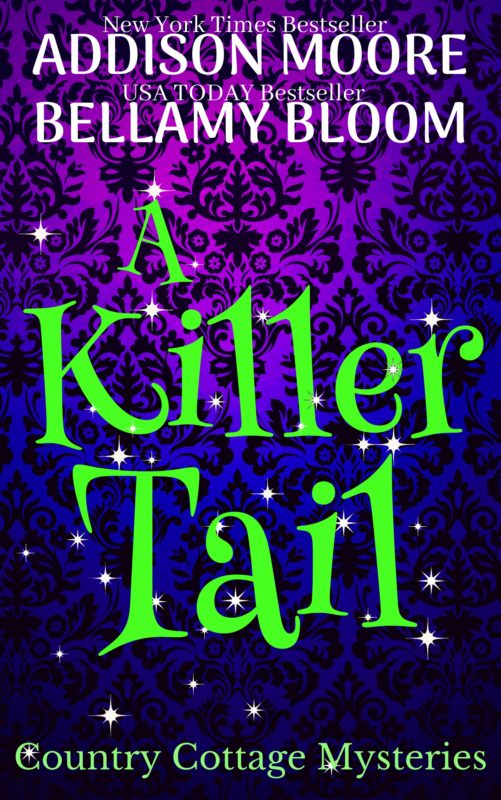 An innkeeper who reads minds. An ornery detective. And a trail of bodies. Cider Cove is the premiere destination for murder.
***Includes RECIPE***
My name is Bizzy Baker, and I can read minds—not every mind, not every time but most of the time and believe me when I say it's not all it's cracked up to be.
The local bookshop in Cider Cove is hosting a murder mystery party and everyone in attendance is having a killer good time—right up until a body turns up. It doesn't help that I just announced that I was the perpetrator. It doesn't help that the entire town thinks I just might be the killer. I have to clear my good name—and most importantly, I need to track down the real killer before another homicide takes place, namely mine.
Bizzy Baker runs the Country Cottage Inn, has the ability to pry into the darkest recesses of both the human and animal mind, and has just stumbled upon a body. With the help of her kitten, Fish, a mutt named Sherlock Bones and an ornery yet dangerously good looking homicide detective, Bizzy is determined to find the killer.
The Country Cottage Inn is known for its hospitality. Leaving can be murder.
A laugh out loud cozy mystery by New York Times Bestseller Addison Moore and her partner in cozy crime, USA TODAY Bestseller Bellamy Bloom.
Cider Cove, Maine is the premiere destination for fun and relaxation. But when a body turns up, it's the premiere destination for murder.
Order Now!