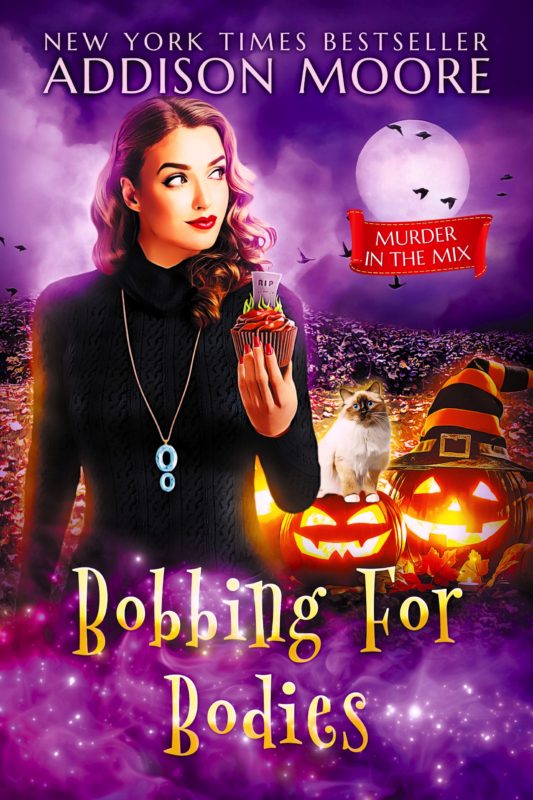 A baker who sees the dead. One too many suitors.
And a killer. Living in Honey Hollow can be murder.
STANDALONE novel. *A laugh out loud cozy mystery by New York Times Bestseller Addison Moore*This book can be enjoyed on its own without reading the other books in the series but for the full experience they are fun to read in order!
My name is Lottie Lemon and I see dead people. Okay, so I rarely see dead people, mostly I see furry creatures of the dearly departed variety, aka dead pets, who have come back from the other side to warn me of their previous owners impending doom.
Trust me when I say this is not a good sign. So, when I spot an adorable, fuzzy, little squirrel skipping around at the grand opening for my new bakery, I about lose it, until I realize it's a perky little poltergeist only visible to yours truly. But there are so many people at the grand opening it's hard to discern who exactly might be in danger—that is, until I follow the little creature right out the back and straight into another homicide. It's horrible to see your friend lying there vacant of life. Honey Hollow will never be the same.
Living in the small town of Honey Hollow can be murder.
Order Now!