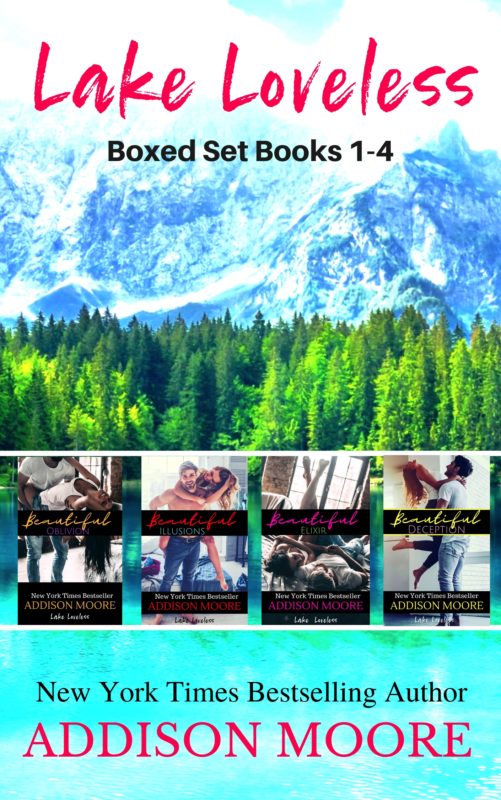 All I wanted was something quick and dirty for the summer--and it was Ace who made my mouth water.The rules: no strings, no expectations, just something hotter than the sun to set the sheets on fire.
It was supposed to be just for the summer...Some people just don't belong together, or at least that's what the world would have them believe.Reese Westfield comes from a world of old money, country clubs, cotillions, and expensive cars. She's tired of dating Warren McCarthy just to make her father happy. Reese has long since had her eye on someone else, and this summer she's determined to make it happen.Growing up in Lake Loveless there has always been a strict monetary divide--there was the rest of the Lake and then there were the Waterman's.
Beautiful Illusions (Beautiful Oblivion 2)
Finding a beautiful, yet mouthy, woman in my bed is always a nice surprise. Now to figure out who she is--I already know what she wants.
I fell in love hard and fast. As quick as she came into my world she was gone. Demi said she has secrets--that she's done horrible things. Who hasn't? I'm not going to let the past determine our future. Sometimes love lays forever at your feet and sometimes you need to fight for it. Demi is worth every damn battle we'll have to go through. I'd take on the world just to keep her safe. And, knowing what I do about her, I just might have to. All I need with Demi is one more night to convince her we're worth it. And that one night is going to cost me everything.
Beautiful Elixir (Beautiful Oblivion 3)
Caleb McCarthy is cocky as hell, and as much as I hoped I would never see him again something in me demands to have him.
Kennedy is mine. Too many tortured years have gone by without her, and I'm not about to let another one slip by. There's nothing that's going to keep us apart this time, not my psychotic family, not hers, not the tornado that's ripping through her life or the one that's ripping through mine. I want to open up my heart, tell her everything I've done, but that's the one thing I can never do. Some things in life are best left unsaid.