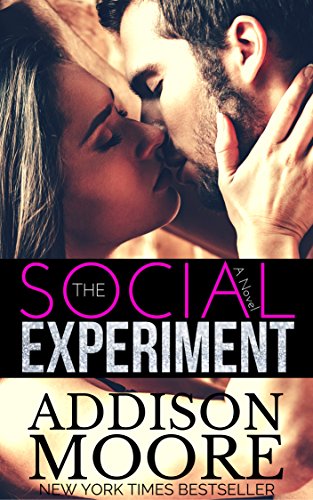 Two Strangers. Six Weeks.
Rowen Garret is a jackass of the highest order. I knew signing up for some experimental dating experience would not pan out to be a good thing, but after kissing a stranger in the dark for five solid savory minutes only to have the lights come on and expose him for the jerk he is, I have the sudden urge to strangle my new roommate who talked me into this nightmare.
Sophie Meyer is a handful. I should know, I hung out in her living room for so long I became a fixture. But that was when her older brother, Braden, and I actually got along, before he snatched my long time girlfriend out from underneath me and stopped speaking to me as if I were the one who hijacked his life. And now here I am with his feisty little sister in my arms, her face lit up in horror at the thought of what we've just done. I would never kiss Sophie Meyer under normal circumstances, never even entertain the thought. Nope, this was a bad idea through and through. This is one social experiment I never want to think about again. But one thing is for sure. I will never forget that kiss.
Two strangers, six weeks, the social experiment says the odds are in their favor, Rowen and Sophie says they aren't.