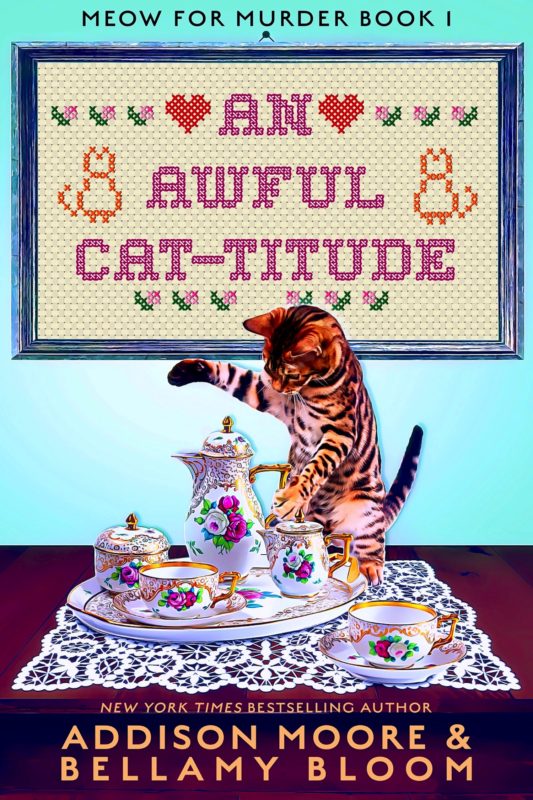 A highly inaccurate psychic. A grumpy writer. And a corpse. Welcome to Starry Falls. Running from the mob can be murder.
Confession. I'm no psychic. But I can sort of see the future—albeit not accurately. And you better believe, I've never let that little detail stop me from prognosticating my way into a pickle. So when I ticked off the mob, the feds, and my wily ex, I decided to take my Uncle Vinny's advice and start over with a new name and new hair color while relying on my old shtick—getting my psychic wires crossed and putting myself in danger.
A laugh out loud cozy mystery by New York Times Bestseller Addison Moore and her partner in cozy crime, USA TODAY Bestseller Bellamy Bloom.
Order Now!