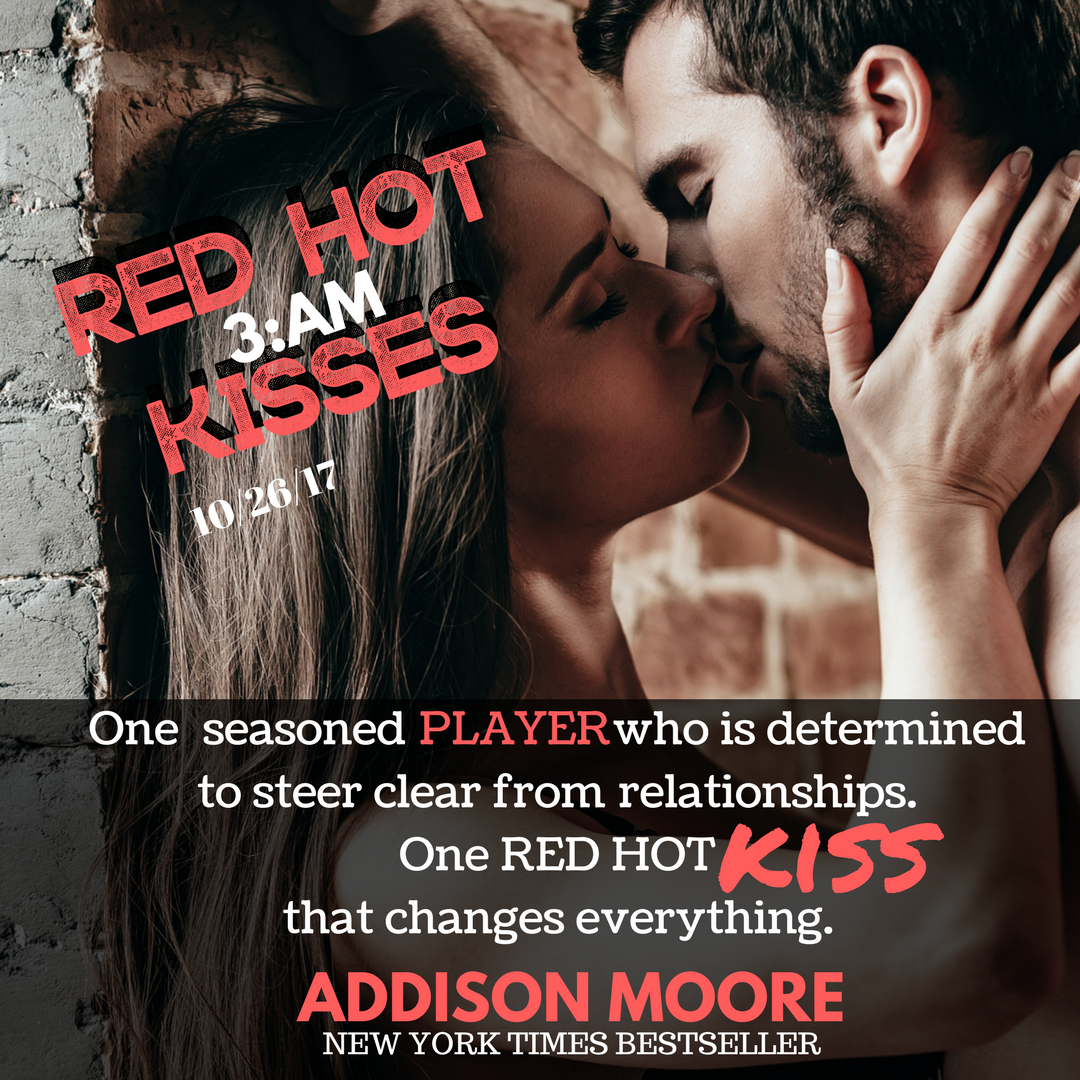 Hey guys! Here's an extended preview of the latest 3:AM Kisses book, RED HOT KISSES! Just for reference, each book in the 3:AM Kisses series is a standalone romantic comedy! I really hope you'll enjoy it. The snark and banter between Rush and Trixie was my favorite part of the writing process. No matter how many verbal blows they came to, I couldn't help but giggle each and every time. Happy reading! XOXO ~A
***In this scene, Rush and Trixie are apple picking as a part of the media club's efforts to help with the Community Center.***
RED HOT KISSES 3:AM Kisses 15
 —Standalone Romantic comedy, College Romance
(Rush's POV, apple picking with Trixie)
     We hike out past the frats and sororities that have shown up for that day and hit a couple of trees hard. I do most of the climbing, but there are several oversized stepstools set out to give us both the experience.
"How come you do all the pitching and I do all the catching?" Trixie calls out from below as I toss her another shiny apple with a pink blush on its cheeks just like the one she's sporting now. Even though the temperature is steadily dipping as the afternoon wanes on, we've both managed to work up a sweat.
"Was that double entendre on purpose, or are you just sweet and innocent that way?"
"What?" She shakes her head in disbelief as if I just informed her that I had two heads.
"Geez, never mind." I hop down and brush my thighs over hers without meaning to. The sun is setting behind her as the sky and all of its peach wonder explodes like a crayon box in hues of burnt orange and pinks. It sets off her hair, her skin, and makes her entire body glow like an ethereal being. I'd give anything to commemorate the moment with a picture. So I do. I whip out my phone and land next to her.
"Say cheese, sweet cheeks," I say before snapping a quick picture of the two of us.
"Sweet cheeks," she says it bored, omitting the actual command and I show her the picture, the two of us with our heads touching, each with an amicable smile as if indeed we had a good day, and I think we did, all things considering.
"Now, spot me while I get the real work done." Trixie stomps her way up the stepladder and starts dropping apples at me as if they were live grenades.
"Slow down, would you? We don't want to bruise the fruit."
She howls out a short-lived laugh. "If by fruit you mean your head, then I'll speed up the effort. I'm betting a little bruised ego will do you a world of good."
"I don't have an ego, sweetie," I shoot right back with a laugh buried in my chest. "Everything about me is one hundred percent reality. And believe you me, when I knock out a box of condoms—stepping into the bookstore and purchasing a new one keeps me humble."
"Don't make me gag." She nearly pegs me in the eye with a fat one. "I predict this is the year your ego explodes like an atom bomb. It'll be the Hindenburg disaster all over again with coeds running around with their hands in the air shouting, Oh, the humanity! Oh, the humanity!" Just as she wails out that last sentence, doing her best impersonation of some ditzy chick, her hand hits a branch and throws her off-balance. The stepladder kicks out from underneath her, and I leap five feet to my left in hopes to catch her.
"Trixie!" I bark so loud my voice trembles through the orchard with an echo. Her brothers are going to kill me if she meets her untimely end. Hell, I'll do the honors first.
But Trixie doesn't fall to her death by way of breaking her neck, nor does she break any other bone in her feisty little body. Instead, she falls like an anvil, landing hard in my arms, and I grunt as she nearly knocks the wind out of me in the process.
"Crap," I pant as I laugh, staggering to catch my footing, the look of fright still etched on her face. Her skin is bleached white, and her eyes are set wide as if she just saw her life flash before her eyes. "Hey, it's okay." I give her a little jostle. "I got you." I tighten my grip on her, and she shudders, her arms wrapping tighter around my neck, inadvertently pulling me closer. "I promise, I would never let you fall. And I won't."
Trixie holds on as if the earth were about to bottom out beneath us. That skin, those lips, those starlit eyes—my God, she's beautiful. Yes, there's an innocence about her, but there is also a very evident seductress lying just beneath the surface. Her lips curl into the idea of a smile as she continues to struggle to catch her breath.
"I thought I was going to die," she whispers. "I'm afraid of a lot of things. Heights being at the top of the list. Have I mentioned I have the university-issued birth control loft bed?"
A tiny laugh rumbles in me. "No, you didn't." I toss her up in my arms, and we share a laugh as she falls back into my arms, safe and sound. Trixie tightens her grip around me as she sits up higher, her face just inches from mine.
"I guess this is the part where I'd better say thank you." She leans in just a touch, her eyes darting from my eyes to my lips, her chest still pumping as if she ran a marathon. She clears her throat as if coming to.
"Yeah, I guess you'd better." My head dips down just a notch as if gravity were demanding it to, and I can't stop looking at those lips, all of the magic they contain just a hair away from mine. All I need is a quick brush, a barely there pass to reassure me they're just as soft as they were last night, that I hadn't imagined the whole thing. In truth, I had never kissed lips that luscious, so perfect in every single way. I don't know how many miles Trixie's put on those lips, but she has me mesmerized and left me thirsty for more. I could jostle her a bit once again and make a drive-by kiss look like an accident. I swallow hard because gravity has me bowing my head again, and she's not making an effort to move, so I go for it.
A boisterous crowd bursts into our tiny sanctuary, and soon there's an entire army of limbs trying to snap off the few apples Trixie and I couldn't reach.
I pop her down to the ground like a reflex. The last thing I need is someone snapping a selfie with the two of us in the background. With my luck, it'll go straight to one of her brothers.
"Thanks." She blinks hard before slapping her hands over her jeans, but those pale blue eyes remain tight on mine. "I guess we'd better get going."
"The sooner, the better." Only I can't seem to look away.
A group of girls playing catch with an apple wrangles their way between us. Trixie and I pick up our bushel and head straight for the truck.
I help her in and we take off.
Neither of us says a word all the way over to the community center.
***Hope you loved it! I promise you things heat up pretty quickly between these two, and you do not want to miss the relentless banter along the way! Pick up your copy of RED HOT KISSES at any of the following places— Amazon, Barnes and Noble, iBooks, Googleplay, Kobo, Smashwords. Happy reading! XOXO